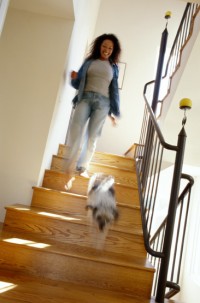 The word "euthanasia" comes from the Greek euthanatos, meaning "easy death".
We here at Buckeye veterinary Clinic understand that this is never an easy decision to make. If you feel it may be time but have questions, we can schedule an appointment with one of our veterinarians to consult with and educate you about the tough decisions ahead.
When a disease has taken its toll on your pet, and the knowledge and skills of the veterinary professionals can no longer alleviate the pain and suffering, we can provide a peaceful and dignified end to that suffering; euthanasia. At our appointments, the veterinary staff will discuss with you what you are seeing and thoroughly examine your pet. We will then have a conversation about your options and your wishes for your pet's quality of life – which is what is most important. We cannot make the decision for you, but we will give you the necessary information to help you make a very difficult choice.
When the time comes, our veterinary staff will strive to make the process as peaceful and gentle as they can for not only your pet, but also for you. We can provide you with a clay paw print as a physical memento of your pet – though they will always be with you in your hearts and memories.
Option for At-Home Service
Some people would rather have this service performed in the familiar surroundings of their home. We can put you in contact with Dr. Sarah Ford, owner of, Stay@home Mobile Vet Clinic LLC, she is a local veterinarian who will perform services at your home or an additional facility to contact is A Gentle Farewell.
Dignified Cremation and Burial
Afterwards, Buckeye Veterinary Clinic works with trustedjourney to take care of your pet with dignity. Links and Resources
Read through this AAHA article for more information on Hospice and Pain.