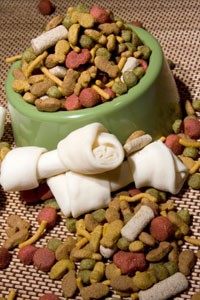 Here at Buckeye Veterinary Clinic we are honored to help your pet find the right balance of nutrition along with education for you on different diets, treats, and even people food that your pet can have!
We know that each pet comes with a lifestyle that is different from all others and we work with many companies to support health and proper nutrition.
At every visit your pet is weighed and that weight is tracked in our computer system. We know that here in Northeast Ohio our pets' weights fluctuate just like ours do due to the seasons. We understand that as your home, school or work schedule changes that your pets feeding and exercise schedule needs time to adjust too. Not to mention the concerns of any medical conditions that may arise in the life of your pet.
We are happy to have a nutritional counseling appointment where we can assess the diet, snacks and exercise your pet is receiving and fine tune a plan for increased longevity and a healthier life style. No matter what diet you are feeding your pet we can make a special plan you'll both enjoy, including snacks and people food! We even have the ability to formulate homemade diets for renal or cardiac patients .
Companies we work with include Royal Canin, Purina, Hill's and Iams/Eukanuba. Each of these companies has a wide variety of Veterinary Specific and over the counter diets for your kiddos!
Links & Resources
Resources from AAHA and Hills for recent information on nutrition and weight management
Nutritional Evaluation Form (PDF)
Royal Canin USA
​Hills Pet
Eukanuba
​Iams
Purina